Celebrating the Migratory Birds in Evros Delta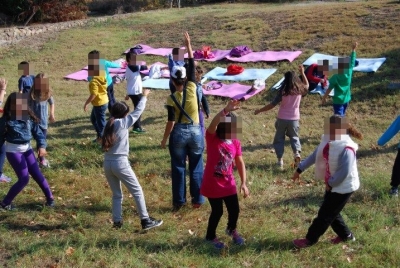 It was with a big success that we celebrated the European Birdwatching Day on October 7th.
The participation was big and it exceeded the 200 schoolchildren from the Primary Schools of Anthia, 3rd P.S. of Feres, 3rd, 4th and 6th P.S. of Alexandroupolis and from the Private School "Leggetsi Model Child Centre".
With a big joy the children observed the birds in Evros Delta, while in the Visitor Centre they watched a PowerPoint projection about the value of this rare wetland for the migration of birds, they played educational games with music and dance and they painted a badge and took it as a souvenir.
Our joy was also very big that we shared this beautiful day with our little friends, which always surprise us with their imagination and sensitivity.
Διαβάστηκε 10366 φορές
Δημοσιεύθηκε στην κατηγορία
Νέα
Ευρωπαϊκή Ένωση

Ευρωπαϊκό Ταμείο

Περιφερειακής Ανάπτυξη

Με τη συγχρηματοδότηση της Ελλάδας και της Ευρωπαϊκής Ένωσης