New national record for the Red Knots in the Evros Delta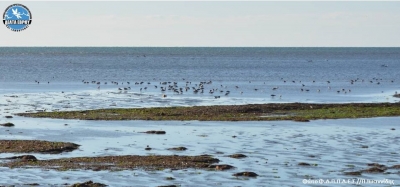 Red Knot (Calidris canutus) is a wader that breeds in the Arctic and is a full long-distance migrant.
In the Mediterranean and especially in Greece, it is a scarce and local passage migrant and winter visitor.
During the recent census of the personnel of the Management Body, 237 birds were counted in Evros Delta, the highest count ever made in Greece.
The species is listed in the European Red List of Birds in the category "Near Threatened".
Διαβάστηκε 3615 φορές
Δημοσιεύθηκε στην κατηγορία
Νέα
Ευρωπαϊκή Ένωση

Ευρωπαϊκό Ταμείο

Περιφερειακής Ανάπτυξη

Με τη συγχρηματοδότηση της Ελλάδας και της Ευρωπαϊκής Ένωσης