The impressive birds migration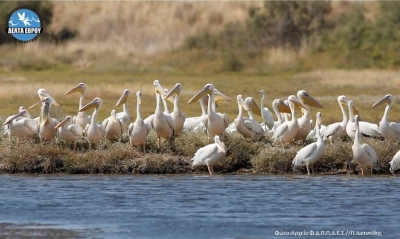 It is well known that due to its location, Evros Delta is located on a major migration route for birds.
For many birds species the migratory movement to the south is in progress and their presence in the Delta is more than obvious. Species such as the White Storks and White Pelicans, make a stop in the area during their trip or simply pass moving to their destination.
During six days of bird countings by the Management Body staff last two weeks, large numbers of passage migrants have been recorded in Evros Delta wider area.
More than 3100 White Pelicans (Pelecanus onocrotalus) and more than 2500 White Storks (Ciconia ciconia) were counted those six days. Together with a few dozens Spotted Eagles (Clanga pomarina) and few Black Storks (Ciconia nigra).
This spectacular spectacle of large groups of birds flying and search of the warm upward winds and their continuous passage over the Delta, can not leave anyone unmoved.
Διαβάστηκε 322 φορές
Δημοσιεύθηκε στην κατηγορία
Νέα
Ευρωπαϊκή Ένωση

Ευρωπαϊκό Ταμείο

Περιφερειακής Ανάπτυξη

Με τη συγχρηματοδότηση της Ελλάδας και της Ευρωπαϊκής Ένωσης