White Stork ringing in Lagina, Evros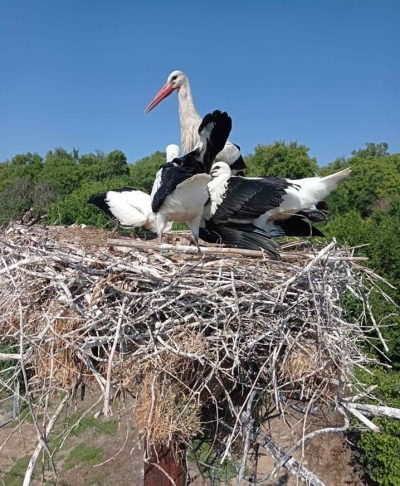 After the invitation of the President of the village, in Saturday 25 June, 21 young storks were ringed from the Management Unit of Evros Delta and Dadia National Parks.
In this beautiful riverside village 14 White Stork pairs have made their nests.
In six of them, with the help of HEDNO (electricity distributor) young stirks were ringed just before hatching.
Διαβάστηκε 4571 φορές
Δημοσιεύθηκε στην κατηγορία
Νέα
Ευρωπαϊκή Ένωση

Ευρωπαϊκό Ταμείο

Περιφερειακής Ανάπτυξη

Με τη συγχρηματοδότηση της Ελλάδας και της Ευρωπαϊκής Ένωσης